AutoSeen
A !seen script allows a user to type !seen nick, and it will display when the user was join/left last in the room, whether or not he is already in the room. This script will work with Paltalk only at the moment. I'll integrate with other Messenger later on.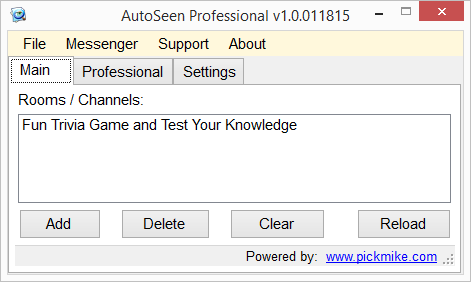 You can ADD Unlimited of rooms
FULL PROFESSIONAL VERSION … NO KEY REQUIRED !!! ENJOY !!!
Let me know what you think … comments & suggestions are greatly appreciated. Thanks